Free Local Shipping Details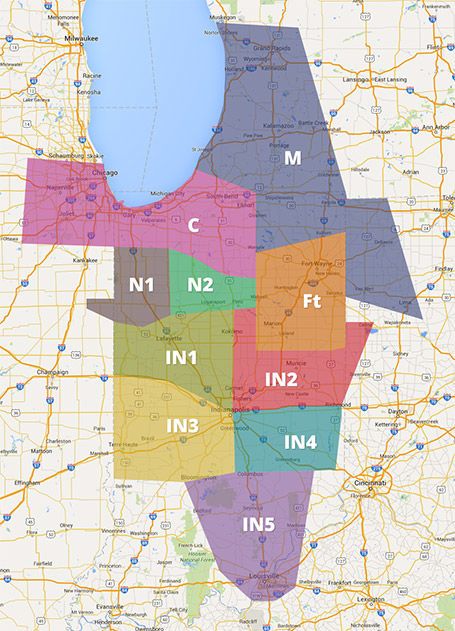 There are 2 requirements to receive free shipping:
1) Order must exceed $200
2) Deliveries must be within Yoder Oil's delivery areas
Color coded areas represent (indicate or denote) Yoder Oil's delivery coverage for free shipping. Yoder Oil will deliver on the following days:
C – Monday and Wednesday
M – Tuesday and Thursday
Ft – Friday
N1 – Wednesday
N2 – Monday
IN1 – Tuesday
IN2 – Monday
IN3 – Wednesday
IN4 – Thursday
IN5 – Friday
Your order must exceed $200 to qualify for free shipping within our delivery areas. Orders not meeting the minimum $200 purchase required would be handled through FedEx.
If this timing does not work for your order, we offer Fed Ex shipping, which may be subject to an additional charge.
Due to Proposition 65, Yoder Oil does not ship to the State of California.
Yoder Oil will not ship Internationally.