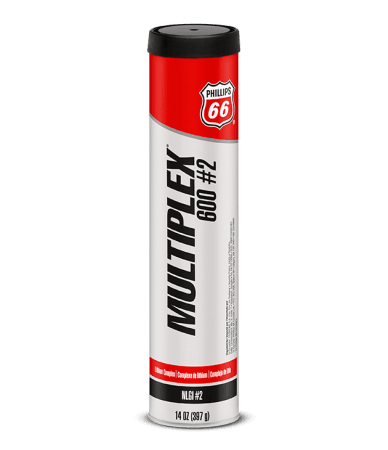 Phillips 66 Multiplex 600 #2 Grease

Phillips 66 Multiplex 600 #2 Grease is a multipurpose grease with extreme pressure additives made for the lubrication of automotive and industrial equipment.  It contains anti-wear additives and rust and oxidation inhibitors to provide excellent wear protection and thermal stability at high temperatures.  Applications include agricultural, construction, mining and industrial equipment operating under heavy loads.  Wheel bearings of passenger cars, trucks, high performance vehicles, sport utility vehicles and motorcycles equipped with desc brakes.  Other applications include ball joints, universal joints and other chassis parts and water pumps on passenger cars and trucks.
*FREE SHIPPING
*Phillips 66 recently changed the name of this product from Dynalife HT #2 to Multiplex 600 #2 .
Product Description
Phillips66 Multiplex 600 #2 Grease
10 Tubes per case
35 lb Pail
Spec sheet
Additional Information
| | |
| --- | --- |
| Size | 10/1 Case, 5 Gallon Pail |